Chihuahua
How to Stop Chihuahua from Barking?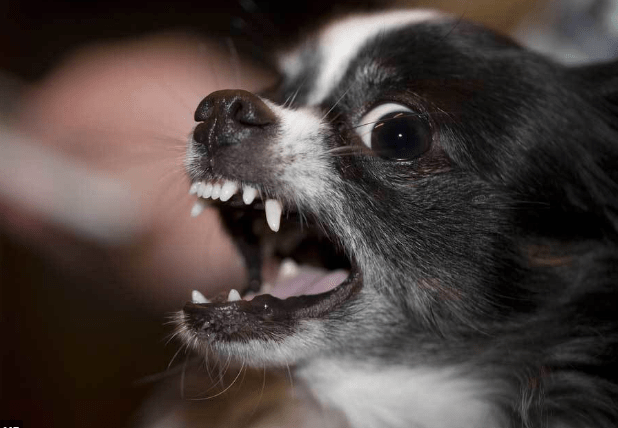 Despite the fact that chihuahuas are small breed dogs, you will find them barking the most! These dogs are filled with energy that they usually release by barking because they don't have many activities to do in their lazy lives. 
If you see your chihuahua barking more than just regular barks, you should surely do something about it. And the best way is to train him not to bark excessively. While it is a natural behavior of dogs, you can't cut it off altogether. 
Reducing it is what you can do! Don't think that your puppy won't stop barking; just follow the steps and train him well with consistency and patience, and you shall see the results soon. 
Also, you will probably find how to stop chihuahua from barking.
Also Check: Pomeranian Mix With Chihuahua Puppies | Habits – Temperament and Many More
How to Stop a Chihuahua from Barking?
When you sleep, your chihuahua barks. When a bell rings, he barks. When someone comes to your home, your dog barks. When a leaf moves, he barks. When it is a quiet environment, he still barks.
Are you, too, worried about your chihuahua's "all the time" barking? Well, barking is a normal act of all dogs. So, if your chihuahua barks, you shouldn't be getting worried about that, but there is one thing you should take care of. And that is the excessive bark of your dog. When the dog barks excessively, it disturbs and irritates you and makes you feel embarrassed if something like this happens before any of your friends.
With this, the question popping out in your mind can be, "how to get a chihuahua to stop barking?" If that is the question tangling you, you have got to the right place! Here you will know some best ways to understand how to stop excessive barking of your chihuahua.
So without any further ado, let us get straight into it. The effective way to reduce the excessive irritating barks of your chihuahua is by training him! Train chihuahua not to bark, and slowly and gradually, he will get into the habit as if it is a part of his life.
Some of those effective ways of training include the following. Follow them correctly, or else your dog won't stop barking.
Be the boss!
Many dogs think they are the pack leader, and for so, they bark on almost everything they want to get. Despite the fact that the chihuahuas are small in size, they often think of themselves as the pack leader. Therefore, always try to eat before your dog does and never let him jump on you; it is dominant behavior.
Use firm commands
Whenever your canine barks, say a firm command such as "stop" or "silent." When he stops at your strict order, offer him a treat, so he knows that being silent is what you wanted from him.
Search for the cause
Knowing what makes your chihuahua bark too much is one of the most important things to do. Search for the cause; it can be due to an illness or maybe if something is irritating him and he wants to tell you. Hence, be sure about the reason behind the excessive bark of your dog.
Also Check: Teacup Pomeranian VS Regular Pomeranian
How to Stop Chihuahua from Barking all the Time?
Is your dog barking all the time? That's a lot more than just a small problem, right?  As already stated, regular barks of dogs are no problem, but their excessive barks get too frustrating. So, you will surely want to know some way to stop your pooch's all the time barking.
There are many ways through which you can convert your all the time barking chihuahua to a well-mannered, silent, and friendly chihuahua, including the ones below:
The one that seems to be the most helpful is enrolling your chihuahua into an obedience class. Yes, by doing so, your pup gets rid of his negative behaviour, including the excessive barks.
They will expose him to strangers and other dogs and try their best not to make him bark at them. These classes are, of course, worthy because it includes professionals and those people know way better than you. 
The other great way can be done on your own. That is to ignore his barks. Most dogs bark because they want your attention. So, when you ignore them, there comes the point when they stop. The sooner they stop, look back at them and praise them.
Also Check: Teacup Yorkie and Pomeranian Mix
How to Stop my Dog Barking at other Dogs?
You may have seen your dog barking at other dogs. That is because he wants to make himself feel better, not because he is showing dominancy. However, when your dog barks at other dogs, that's usually not a good habit, but dogs don't know this.
The point mentioned previously works well here as well: enrolling your dog into obedience classes. If you want any of your dog's bad/negative habits to end, enrol him in those classes. Not just will they stop him barking at other dogs, they will also make him learn to finish his other negative behaviours. Those can include excessive biting, aggression, etc.
How to Get Chihuahuas to Stop Barking?
Barking is the way for dogs to communicate and express their feelings to their owners. Barking is just the same as it is talking for you. They bark when they want to address something or make you aware of something. Hence, you should not try to cut off their barking altogether, but you can (and you should) reduce it to some level.
And one way to do so is by being calm when they bark instead of yelling at them. Yelling seems the same as barking; this makes the dog bark more. So they start barking more with you rather than getting silent.
Why does Chihuahuas Bark all the Time?
Chihuahuas are well-known for a few things. One of which includes barking! It tells that chihuahuas ARE yappers; it is quite their reputation. Chihuahuas are found to be barking all the time for really no reason. It is not their mistake; it is fixed in their behaviors.
One reason for their barking is just because of boredom. These are energetic dogs and do not have much work and activities to do in their day-to-day life. Hence, they are almost always left out with a lot of energy that needs to be released in any way. 
And they release this energy by producing high-pitched irritating barks. If that's the problem, the solution is pretty simple: release that extra energy through other means. Make your dog walk and exercise more and not let him sit all day.
Also Check: Yorkshire Terrier Mix With Pomeranian
How do you Stop Nuisance barking?
Barking is always a nuisance, but how do you stop it? There are many ways to do so, as some discussed in the above article.
To stop this nuisance, using a dog bark collar for chihuahua might seem an option, but hey… they are highly considered torturous. Therefore, no bark collar for chihuahua! You can always go for alternatives. Other ways are better and more effective. So, read the article and find them out!
Why do Chihuahuas Bark at Strangers?
Chihuahuas are highly territorial, and so they bark at almost anyone they are unfamiliar with. Along with just being highly territorial, they are also quite protective. They will bark to threaten them without knowing who they are. They can be your friends or even relatives. 
Takeaway
This article has given an in-depth touch to the practical ways that you can follow to get the answer to "how to stop chihuahua from barking?" After getting the answer, follow the ways and make your dog a less barking dog right away!
References