Chihuahua
What Can I Give My Chihuahua For Pain
Isn't it hard to see your dog in pain? Do you want to ease your Chihuahua pain? Or are you looking for all options on "What can I give my Chihuahua for pain".
No matter what are the causes of your Chihuahua pain, you are in the right spot. Our blog got all covered. It has natural pain relief treatments, temporary methods, and the most effective pharmaceuticals medicines to relieve your dog's pain.
Let's relieve your Chihuahua discomfort without using those over-the-counter medicines that aren't less than poison. Start your read and note down all important parts of it.
Hold your scrolling. A reminder: Don't forget to check answers to your frequently asked questions too.
What can I give my Chihuahua for pain?
Thinking of self medicate your Chihuahua? Are you sure he is in pain? To be honest, diagnosing and prescribing medicines for your Chihuahua illness is a Vet job.
Still, you need to be aware of telltale signs of pain in Chihuahua. If you notice these signs in your Chihuahua, make a visit to Vet. The signs of pain in chihuahua are; limping, yelping, not jumping or climbing stairs as before, tired, irritated, lowered tail, or decreased appetite.
Most of the time, NSAIDs (Non-Anti Inflammatory Drugs) are quite effective for pain, swelling, or any sort of soreness. NSAIDs will work for your Chihuahua similarly as they work for humans but not all NSAIDs. For the sake of ease, right below, you will find some NSAIDs that are specifically for dogs.
Firocoxib (Previcox): A painkiller just for dogs, however, it is avoided to give hypersensitive dogs.
Meloxicam (Metacam): Prescribed if your chihuahua has pain due to rheumatic disease or osteoarthritis.
Carprofen (Novox or Rimadyl): Vet prescribed them for the pain or inflammation of osteoarthritis in Chihuahua.
Deracoxib (Deramaxx): Vet prescribed it for post-operative pain or inflammation due to dental or orthopedic surgery. Moreover, it can be given for the same cause of Carprofen.
Surely, NSAIDs have significant advantages but you must be aware of their potential side effects. These side effects are vomiting, change in frequency of urination and bowel, changes in skin, diarrhea, and lack of appetite.
Also Check: Cocker Spaniel Mixed With Poodle
What can I give my Chihuahua for hip pain?
Is your Chihuahua facing difficulty in; getting up, or lying down? Or Do you observe your Chihuahua being sensitive to touch near the hip area? If so, then it indicates that he might have canine hip dysplasia or arthritis.
Diagnosing and treatment is a vet job. We have brought them according to what the vet commonly recommends. Apart from NSAIDs, you can give opioids and gabapentin to your Chihuahua for hip pain.
Opioids: Narcotic drug for dogs. Relieve the pain of advanced arthritis, surgical incision, and cancer.
Gabapentin: Calm the neurons and relieve the pain of cancer, neuropathic pain, and disabling arthritis.
The above-mentioned drugs are known as canine painkillers. They have fewer risk factors for your Chihuahua, as they are prepared specially for dogs.
If your vet prescribes human pain killers, then do ask for the time period. Whether it is short-term or long-term. Or can you use it for the short term? Using them for the short term can reduce the potential side effects.
Furthermore, make a visit to the vet physiotherapist. Ask him to recommend some exercises and massages that would help in relieving your Chihuahua hip pain.
How much Tylenol can I give my Chihuahua?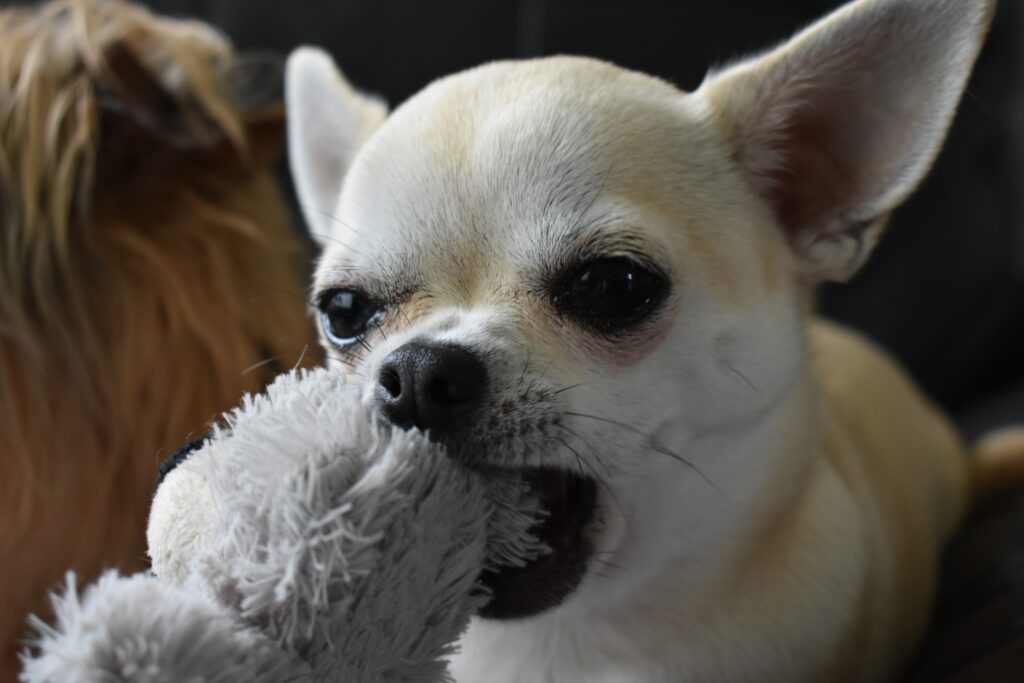 Tylenol is also known as Acetaminophen. It is the active ingredient present in Tylenol. Tylenol is an over-the-counter pain reliever prepared for humans. Due to the severe side effects, it's not commonly used for treatment in dogs.
Sometimes vet recommend it but only in a small amount of dose. It may vary for your Chihuahua based on its active ingredient. If it contains acetaminophen as the only active ingredient then, you can give a dose of 6.8mg/lb (15mg/kg). The mentioned dose can be given once every 8 hours.
Apart from acetaminophen, some Tylenol contains codeine as the active ingredient too. If you are using it, then a dose of 0.6-0.8 mg/lb would be better to use. You can give codeine-containing Tylenol once every 6 to 8 hours.
To sums it up, you must check the packaging for active ingredients. Moreover, dosage frequency may vary so must discuss it with your vet. As it's not an often-used drug that's why you should observe your Chihuahua for potential side effects too.
Aside from side effects, Tylenol isn't recommended for post-surgery, and if your Chihuahua has blood clotting, liver, kidney, or digestive ulcer disorders. 
Also Check: Siberian Husky Mixed With Pomeranian
Temporary Pain Relief for Dogs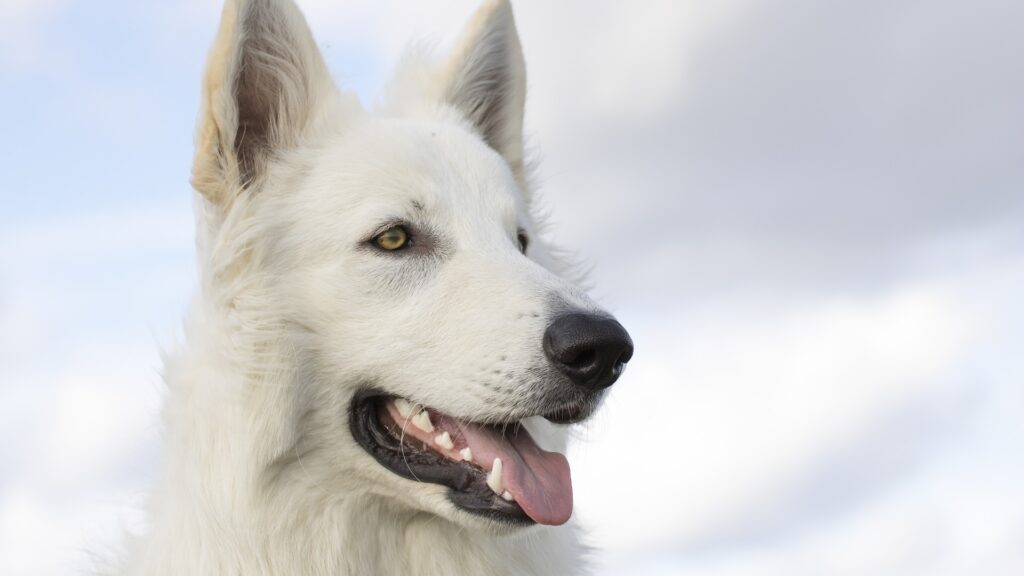 I dont know, how many times I have mentioned vet significance in my blog "What can I give my Chihuahua for pain?"
Let me state it again. What's the first thing you should do if your Chihuahua is in pain? Examine your Chihuahua by the veterinarian. Still, Want some temporary pain relief for your dog? Right below, you will find them.
Hot and Cold Compress
Did your dog recently get injured? For instant pain relief, you can use a cold compress for initial 2 to 3 days. Just press on the area where it hurts for 10 to 15 minutes. A few days later, if the pain remains, you can use the hot compress. Be careful while using a hot compress, it can make your pet's skin red or burned if stayed for a longer time.
Massage Therapy
Who doesn't love a massage? The increase in blood flow and relaxed muscle from massage, give a soothing experience. It helps in relieving sore muscle pain, although it requires proper training. 
Cold Laser Therapy
A therapy that lasts few mins but gives rapid relief. Commonly it is used in ligament tear, disc displacement, and chronic joint pain.
Cold laser therapy got fame and can be found in veterinarian's clinic. Ask your vet if this therapy is suitable for your dog's pain or not.
Natural pain relief for dogs
Are you worried about the side effects of pharmaceutical products? Or are you not sure if pharmaceutical medicine is the best option? No worry, I got you!
Here's the thing, we both agree with the herb's natural benefits. For a similar reason, I have some natural ways to relieve your dog's pain.
Comfrey (Symphytum officinale)
Comfrey is one of the known herbs for healing effects. It's not only beneficial for arthritis but gastrointestinal issues and cancer too. It contains essential compounds like allantoin, rosmarinic acid, and many more. 
These compounds speed up the cell reproduction processes, and also acts as an anti-inflammatory and pain reliever. Don't know how to use it? Dry the herb and feed 1 or ½ tablespoon for each pound of food.
Turmeric
The traditional compound that boosts your immune system. Turmeric has wound healing, antioxidant, anti-cancer, and anti-inflammation properties. It not only work wonders for human but plays their essential role in dogs too. If your dog is suffering from arthritis, diabetes, liver disease, and upset stomach.
According to studies, it's more effective than ibuprofen. Thinking, What's the best way to use it? Prepare a paste of black pepper, coconut oil, turmeric, and water. Feed this paste at every meal. If you have a small dog, ¼ teaspoon would be enough, meanwhile, for a large dog, ½ teaspoon is recommended.
Ginger
Ginger works well for nausea, arthritis pain, and digestive issues. It helps in increasing circulation in your dogs and halting inflammation-causing agents in the immune system.
You can get it from any vegetable store. Peel the skin and mince the ginger root. Mix it in your pet meal. First, add Lil amount cause it has a strong flavor. Your dog might show resistance due to it. We recommend ¼ tsp for small dogs, ¼ tsp for medium-sized dogs, and ¾ for large dogs breed.
Frequently Asked Questions
We tried our best to give you the best options for your dog pain relief. To make it better, we would like to answer some frequent queries asked by our readers. Following are your queries, and their answers;
Can I give my dog Paracetamol?
It's an absolute NO. You cant give your dog Paracetamol. Here's the reason, Paracetamol is licensed just for humans. If it's given in large amounts, it can cause vomiting, seizure, breathing difficulties, and even death.
Yes, sometimes the vet prescribed Paracetamol, but they are produced for dogs. You should always follow the vet's recommended dose, or else you know the side effects.
Also Check: What is the lifespan of a Chihuahua?
Can I give my dog Benadryl for pain?
You can give your dog Benadryl for allergies, not for pain. Benadryl is an antiallergic medicine for humans and animals. If your dog suffers from skin rashes, you can give this to your dog.
The safe dosage for dogs is 2-4 milligrams per kilogram of your pet. How many times can you give Benadryl in a day? The vet recommends it based on the dog's symptoms.
Can I give my dog Aspirin for a limp?
Limping can be caused by arthritis, ligament tear, patellar luxation, bone fracture, and muscle fatigue. Diagnosing the real cause for your dog's limp and its treatment can be done by the vet.
When it comes to giving Aspirin to your dog, it's a no. Not only for limping but for other diseases too.
Can I give my dog Aspirin for pain?
Aspirin is one of the NSAIDs produced for humans. It may reduce inflammation and pain, although it inhibits the prostaglandin hormone.
Prostaglandin hormone is responsible for blood flow, kidney function, and mucus secretion. These functions are essential for the dog's health that's why Aspirin isn't worth the risk.
Can I give my dog Baby Aspirin?
It might shock you, but Aspirin and Advil were never approved for dogs. In fact, 2 doses of Aspirin can cause organ damage and might lead to lethal conditions.
This must be enough for you to know that Aspirin is not for any size or age dogs.
What if my dog ingests Aspirin?
Aspirin is not less than poison for dogs. If your dog ingests it, then try to induce vomit. Take him to the vet within 2 hours. The vet will feed activated charcoal to your dog that will help in cleaning its stomach.
Takeaway
Now you know what NSAIDs are approved and whatnot. I am sure our blog "What can I give my Chihuahua for pain" would have been a great help for you.
We have tried to answer all your queries but do you know whats the main conclusion? Role of the Vet! Always visiting your veterinarian should be your priority and following its prescriptions.
Medicine will relieve your dog's pain. Only when it's given according to the prescribed dose, or else it might show side effects. Self-prescription is a clear NO for your questions meanwhile, supplements should be your and your dog's friend. Supplements reduce the chances of pain and boost your dog's immunity.
Relieve their pain and rescue by given vet guidelines.